The innovative and sustainable water storage for your plants!

Jeder Tropfen
Wasser zählt!
zum Shop
The simple and stress-free solution for economical watering for indoor and outdoor applications such as flower pots, balconies, lawns, urban gardening & much more.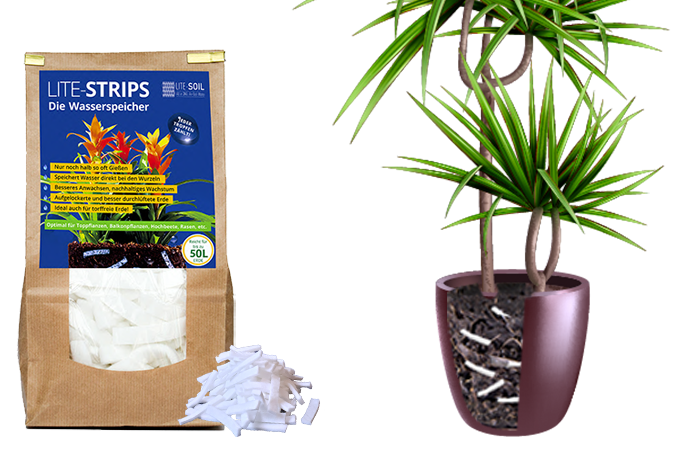 LITE-STRIPS
Fleece wicks mixed into the soil as near-root water storage for lawns, beds & plant containers.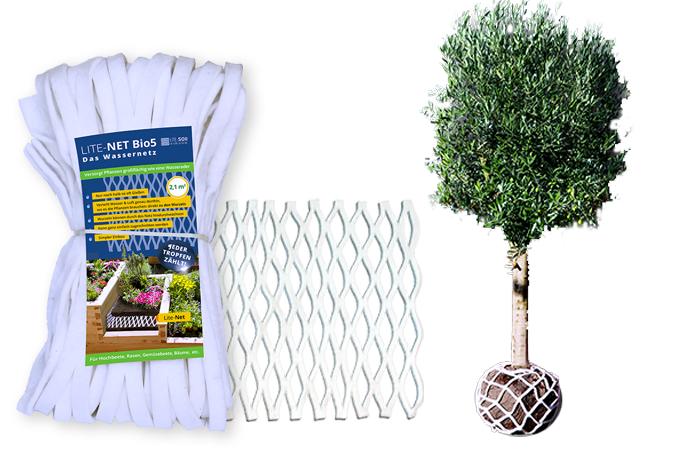 LITE-NET
Water distributor and storage network for capillary water supply of plant roots such as raised beds,trees, plant troughs, vegetable beds or lawns.
Underground water storage in net or strip form made of non-wovens.

All our products are inspired by the idea of saving water, time and resources.
Water reservoirs near the roots mixed into soil/substrate – strips of cellulose for indoor and outdoor use such as flower pots, lawns, raised planting beds & roof greening.
The 7 cm long water tanks in strip form make dense soil more permeable. For this purpose, the thick non-woven strips are mixed into the soil down to the depth of the roots depending on the application.
Depending on the variant – biodegradable or durable – LITE-STRIPS can be used in a variety of applications.
Perfect for
flowerpots,
raised beds,
Turf
Water distribution and storage net for capillary water supply of plant roots such as raised planting beds, trees, plant troughs,
vegetable beds or lawns.
The LITE-NET, which is installed deep in the roots, functions like networked water veins. It distributes air and water over a large area at root level and serves as a water reservoir. If necessary, all the water is available to the roots, as the open net structure allows roots to grow through it without any problems and dock onto the non-woven all around. This also makes a very flexible, 3-dimensional installation possible. The LITE-NET stores up to 5.4 litres of water per m2.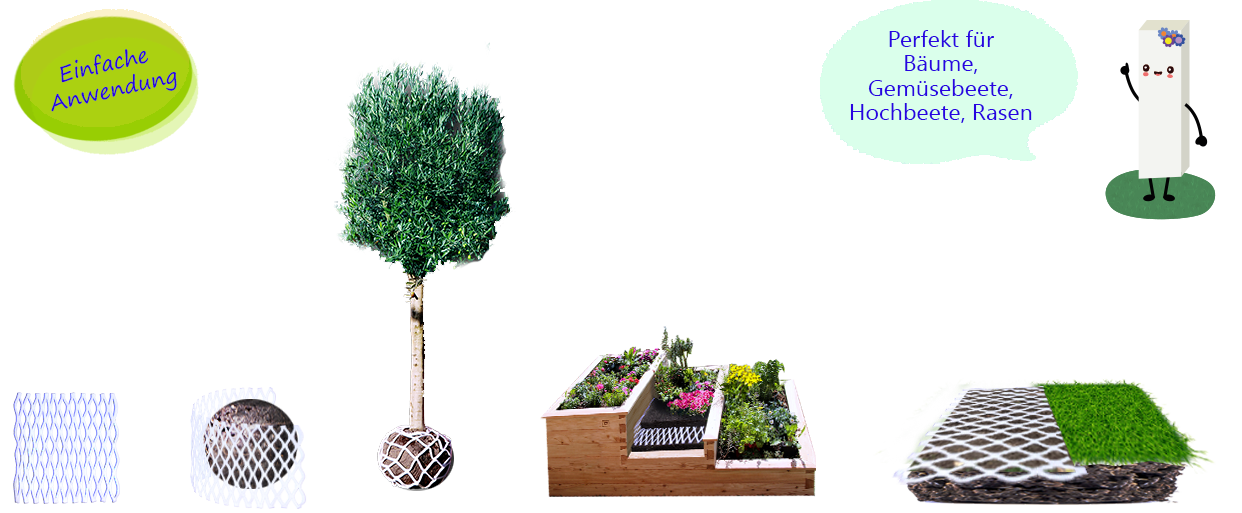 2in1 combination: Soil water reservoir and water reservoir mixed into soil/substrate – strips for balcony boxes.
HOLIDAY-BAG water storage for balcony boxes is very easy to use!  lace the water storage fleece LITE-POT on the bottom of the balcony box, simply cut to size if required. Add a mixture of soil with approx. 5% (vol.) of LITE-STRIPS. The bag is sufficient for 25 l soil.


Our product lines for sustainable indoor and outdoor irrigation for all types of planting
Scientifically tested and several times awarded irrigation against drought. More information here (BOKU).
Scientifically tested and several times awarded irrigation against drought. More information here (BOKU).
LITE-STRIPS
The water storage strips for indoor and outdoor use are mixed into the soil and store water exactly where the plants need it: at the roots!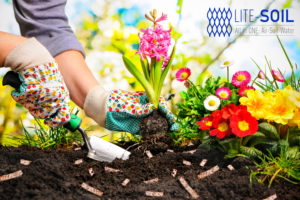 LITE-NET
Like a vein, the non-woven net, which is laid deep into the ground, conducts air and water directly to the roots as water-storing irrigation.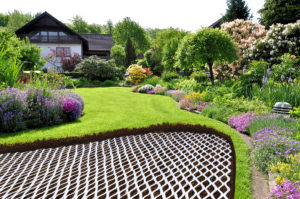 Beautiful and healthy plants
Save water and time
Every drop counts!
The solution for longer absences
Irrigates and aerates your plants
Ideal peat substitute!
Stores water directly at the roots
Optimal supply of the plants
Loosened and better aerated soil

Reduces the maintenance effort

Simple and easy installation
Low weight
Sustainable greening
Let us make the world greener together.

What has inspired us, what drives us: We all feel it: The summers are getting hotter and hotter and it is raining less and less. Not only we suffer from this, but also our plants.
It is almost impossible to keep up with the watering. Whether plants, trees or turf, everything dies and you have to buy expensive new ones.
And, the fewer plants, the more C02 emissions, since no C02 is bound due to a lack of biomass and thus C02 emissions increase rather than decrease.
This means we need water-saving products that help our plants grow sustainably. And that is exactly what we do.
One of our managing directors, our "Daniel Düsentrieb", wanted to use his many years of experience in geotextiles for the environmental sector also in gardening and landscaping. With our specially tailored, patented and extremely water-saving strips (LITE-STRIPSand nets (LITE-NET) we want to make the world "greener" and make our contribution to climate protection. Produced in Austria!
Comments from our customers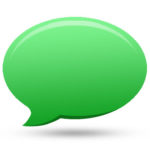 Hildegard D.
Super product.
I travel a lot on business. I always had to ask the neighbours to water the flowers. I will spare myself that now! I have mixed these strips into all the flower pots in the soil, just water more when I leave (the water is absorbed by the strips and released when the soil is dry). This way all my plants get by much longer without watering them and I save myself having to ask the neighbours.
Especially recommended for "watering rot"!
Tina B.
A friend recommended it to me and I ordered it. Was sceptical at the beginning because I had already tried out a lot and nothing worked. Hätte ich nicht geglaubt, aber: War 1 Woche auf Urlaub. Before I left, I watered the flowers on my balcony more than usual because the strips absorb the water at the beginning. When the soil becomes dry, they release the water again. Although it was extremely hot and it never rained, the plants survived super!
Harald D.
Due to my travelling I can only water my plants irregularly. An acquaintance told me that the Lite-Strips are super, I tried them – I have to water them much less often – great!
E H-K
ordered two "networks 5 – 10 years" after the broadcast (2 min 2 million). Order: fast, products clean and neatly packed
The nets have been laid in the raised beds this year. Auch bei der Baumpflanzung haben wir die Netze verwendet. The handling is unproblematic and simple. What effect this will have on plant growth remains to be seen.
Eduardo D.
We use the Lite-Strips for our numerous potted & tubted plants. These are really a super water reservoir! Depending on the weather and the type of plants we have to water much less! Instead of 3-4 times per week only 1-2 times! We have considered the purchase of an irrigation system, but we will not do so now because the Lite strips are much cheaper and we are therefore more flexible. I also think the biodegradability is great, until now I only knew granulate from microplastics, which mMn hasn't lost in the earth for environmental reasons. We are satisfied and so are the plants 😉 Clear recommendation to buy!
Veronika W.
I definitely don't have a "green thumb" – but I don't want to miss plants in my flat. I also travel a lot on business and therefore I don't do much watering. My plants have rarely survived my "care" so far. A few weeks ago I re-potted (or bought new plants again) and mixed these Lite strips with the potting soil. I have not changed my "watering behaviour" – but my neglected plants are still alive! Ingenious!
See for yourself
See for yourself the advantages and benefits that LITE-SOIL brings to your plants!
The innovative and sustainable water storage for your plants!